Regular price
Sale price
$86.99 USD
Unit price
per
Sale
Sold out
Share
**Canes Depicted in pics are sold as individual pieces and listing and pricing is for each individual cane.
Offered up for sale in this listing are our Contessa / Duchesse / Tsarina / Imperatrice Ultimate Dragon Canes.
The specs for these canes are listed below:
CONTESSA: 90 - 95 cms Length & 7 - 8 mm Diameter
DUCHESSE: 90 -95 cms Length & 9 - 9.5 mm Diameter
TSARINA: 98 - 102 cms Length & 10 - 10.5 mm Diameter
IMPERATRICE: 98 - 102 cms Length & 11 - 11.5 mm Diameter
Choice of Handle Colors are BRANDY or RED Kangaroo Leather
Ultimate Dragon Canes:
We augment the already finished dragon rattan by soaking in linseed oil and give it a nice glossy sheen with high grade poly gel and wrap them in leather handles (top grain or kangaroo leather). These will be our creme de la creme dragon canes and the finest rattan punishment cane you could buy and carry a premium over the comparable Superior Dragon Cane. Quite simply put, these are the best rattan punishment canes money can buy.
What is a Dragon Cane?
Dragon Cane is the queen of rattan canes. Crafted out of a rare and supreme variety of rattan, this rattan is much more denser and stronger than kooboo and characterized by long node distance compared to kooboo or most other varieties of rattan. Dragon Canes are known to cane aficionados as the Rolls Royce of rattan canes due to its supreme characteristics that make it excellent material for punishment canes. Unfortunately Dragon Canes are getting rarer due to export restrictions from Indonesia which is the only place this rattan is grown and collected in the wild by native farmers. In the future, these canes might disappear altogether given the export bans on this rattan variety. Punishment Canes crafted out of Dragon Cane rattans are superior to any other canes and quite possibly the best rattan canes money can buy.
***Please note that all our products are strictly sold as novelty collector items and/or theatrical props. Any misuse or improper use of the product other than the intended and explicitly stated purpose of this product is entirely at the discretion and choice of the buyer and seller assumes no responsibility for any injury or harm that may result from improper usage other than the explicitly stated and intended purpose of the product. ***
View full details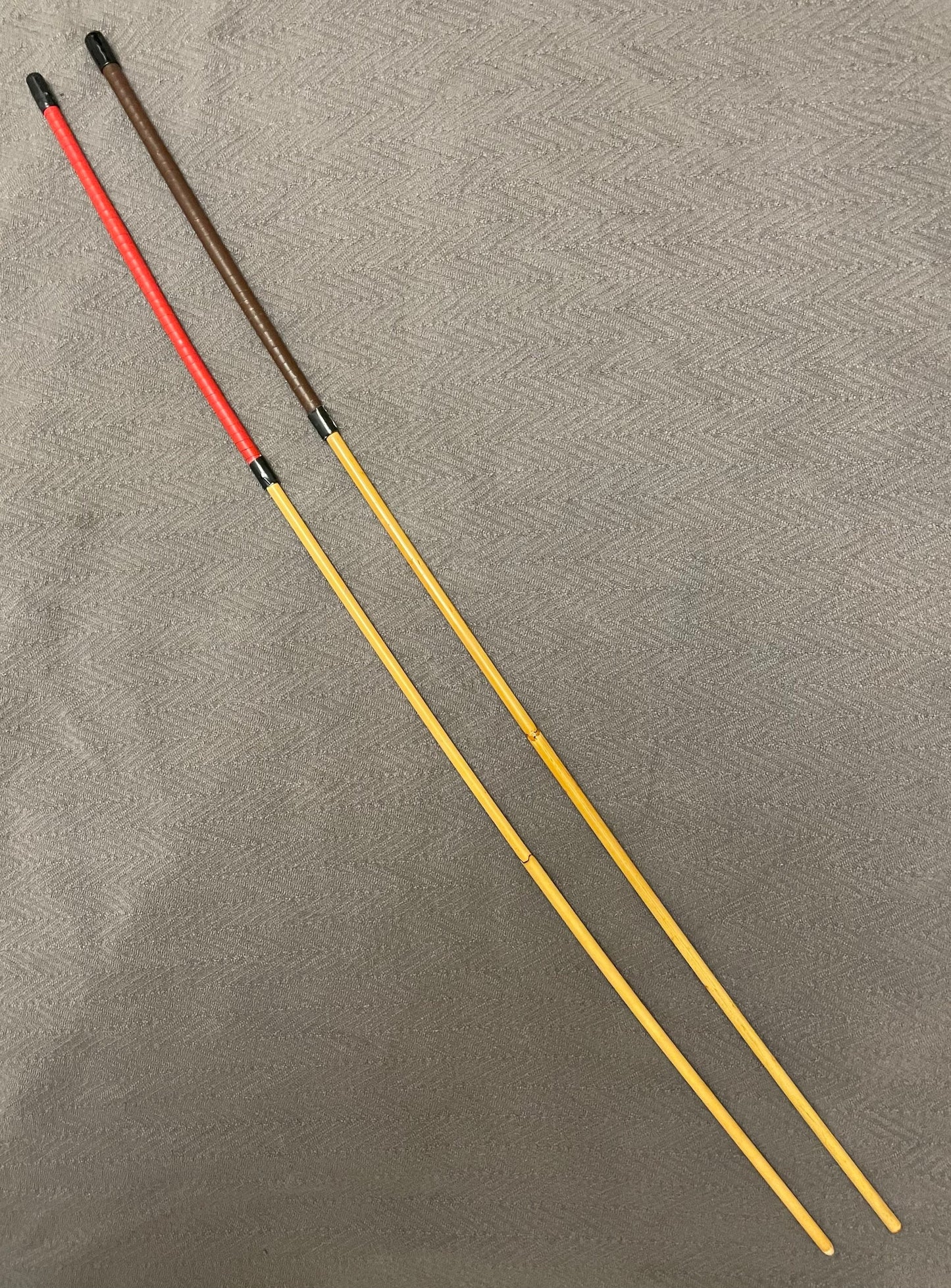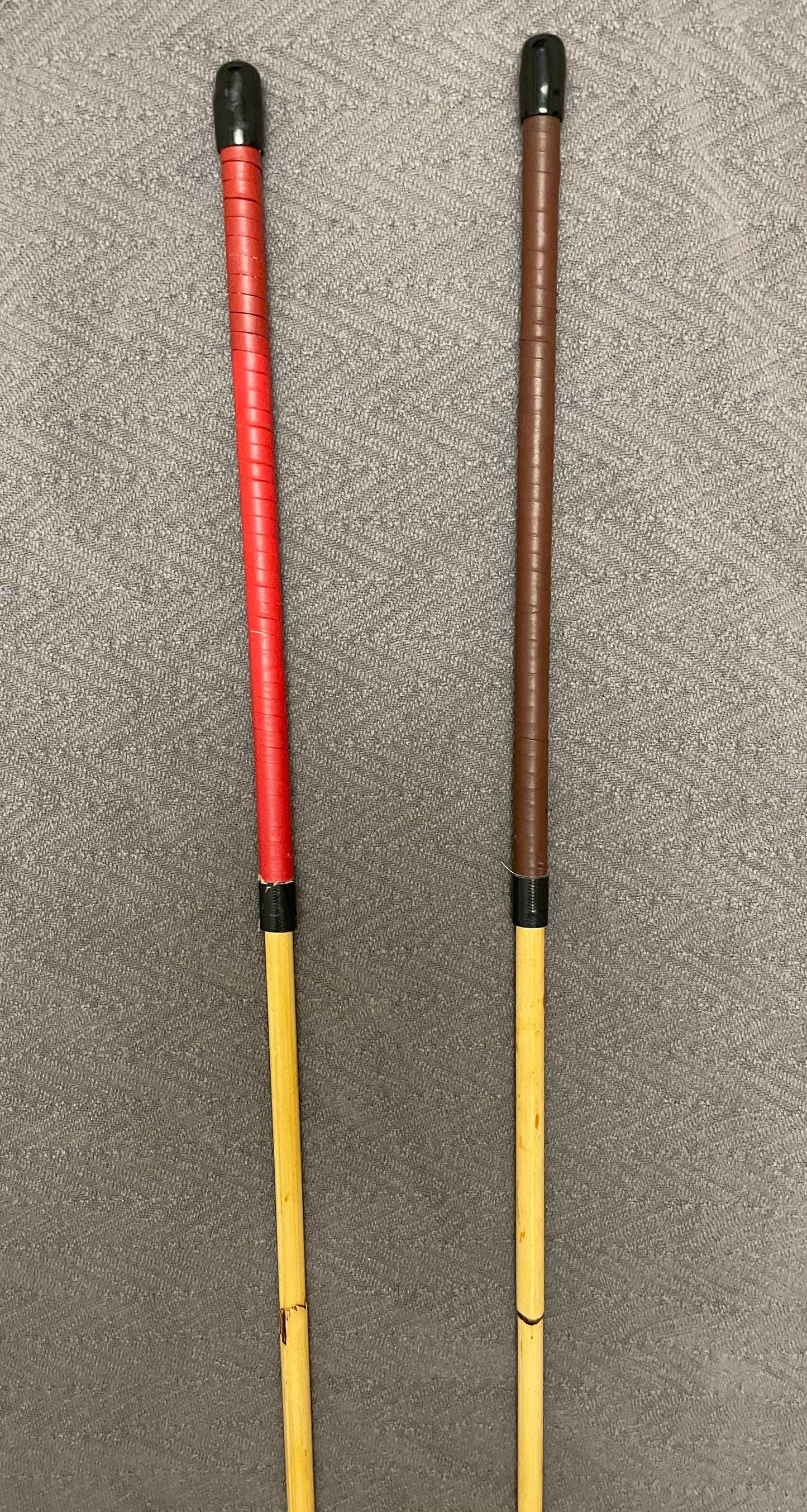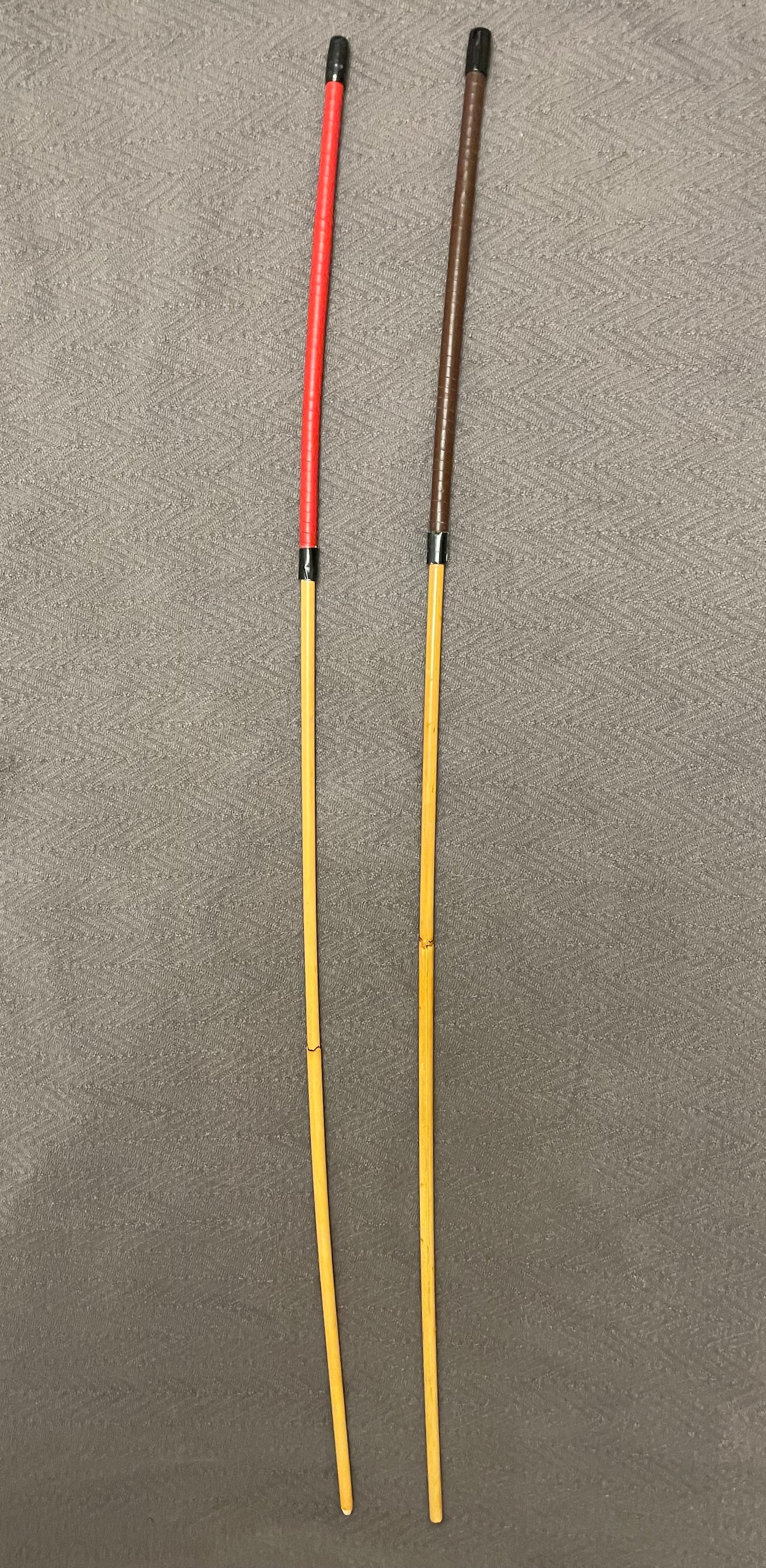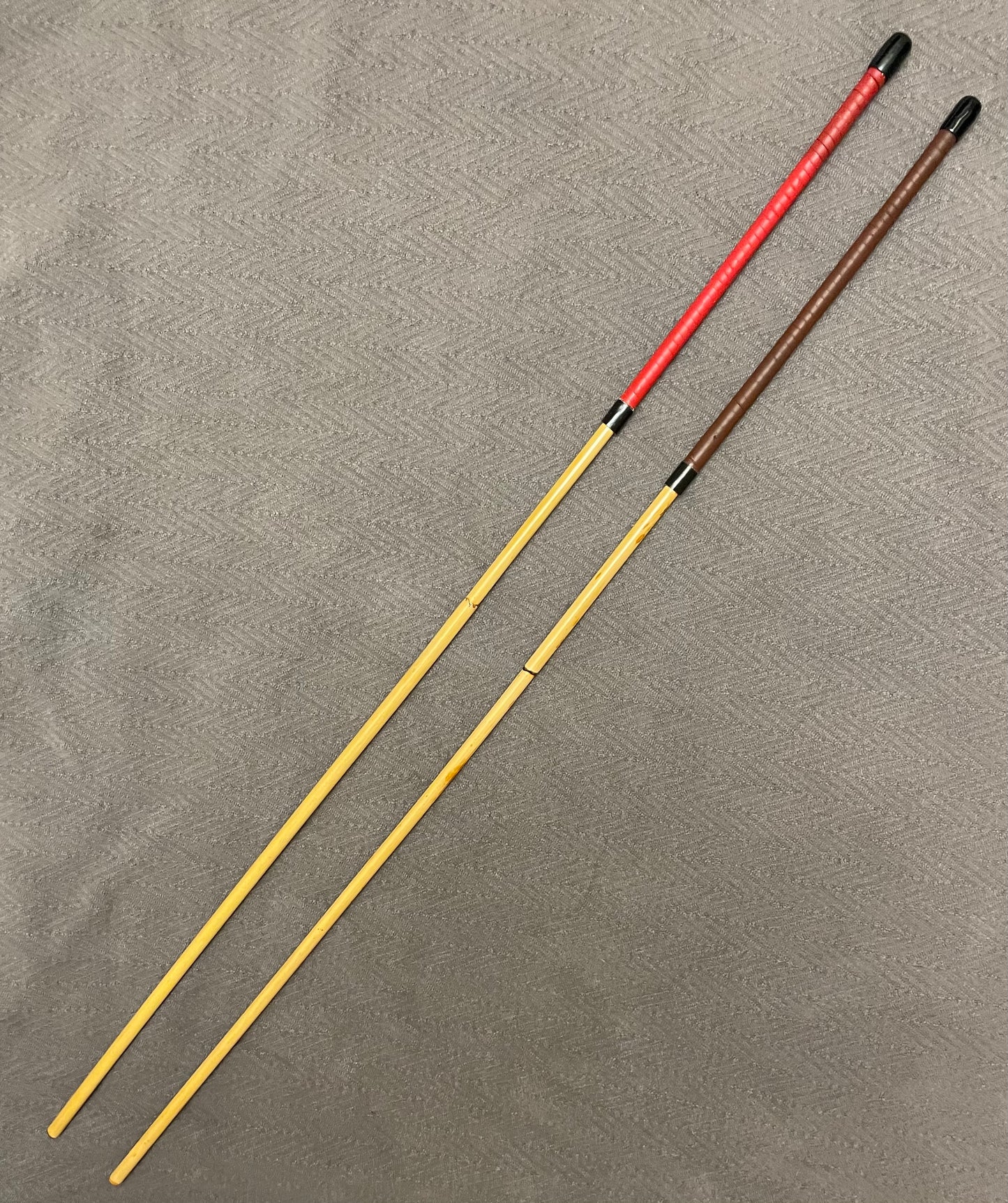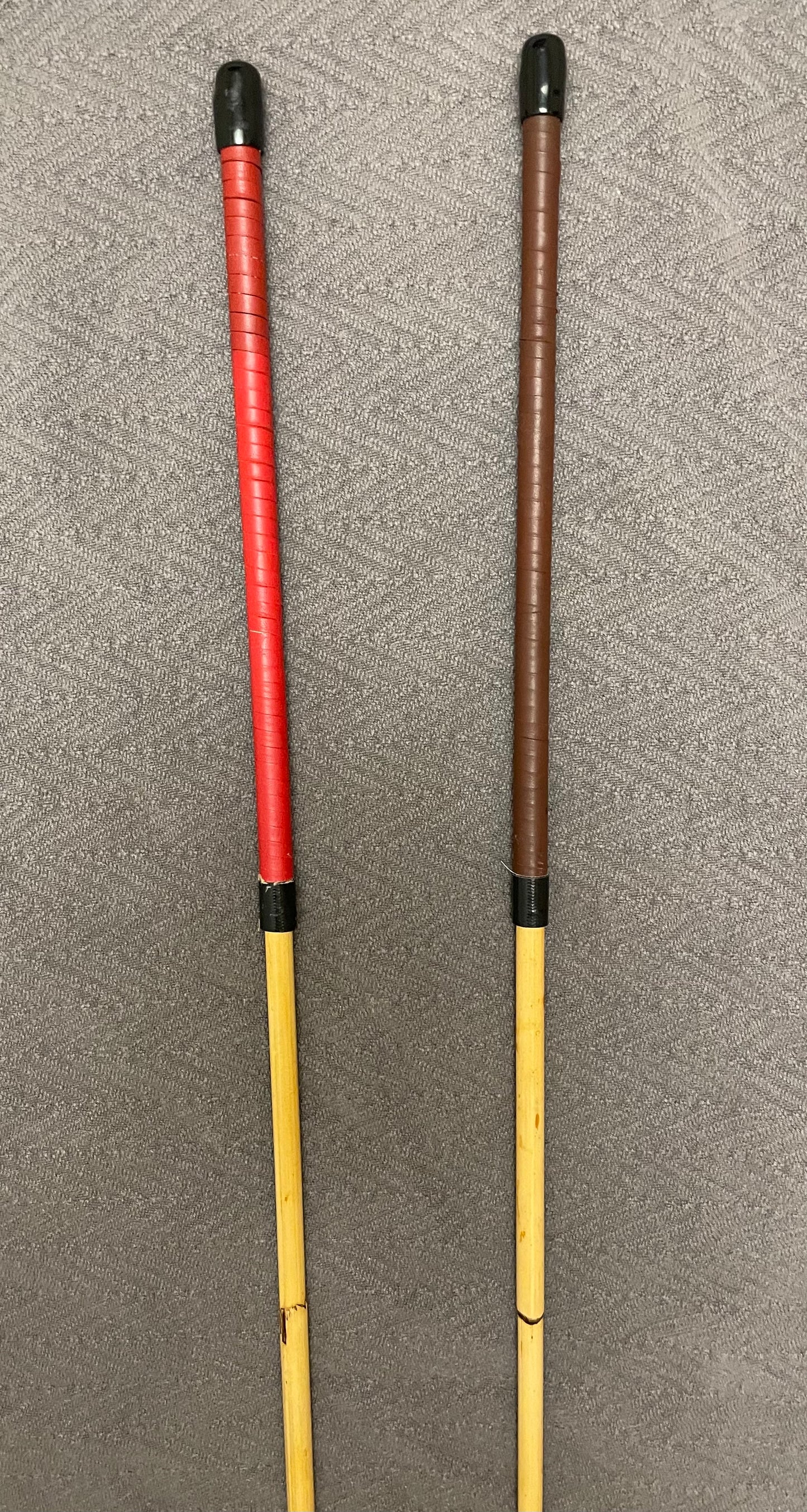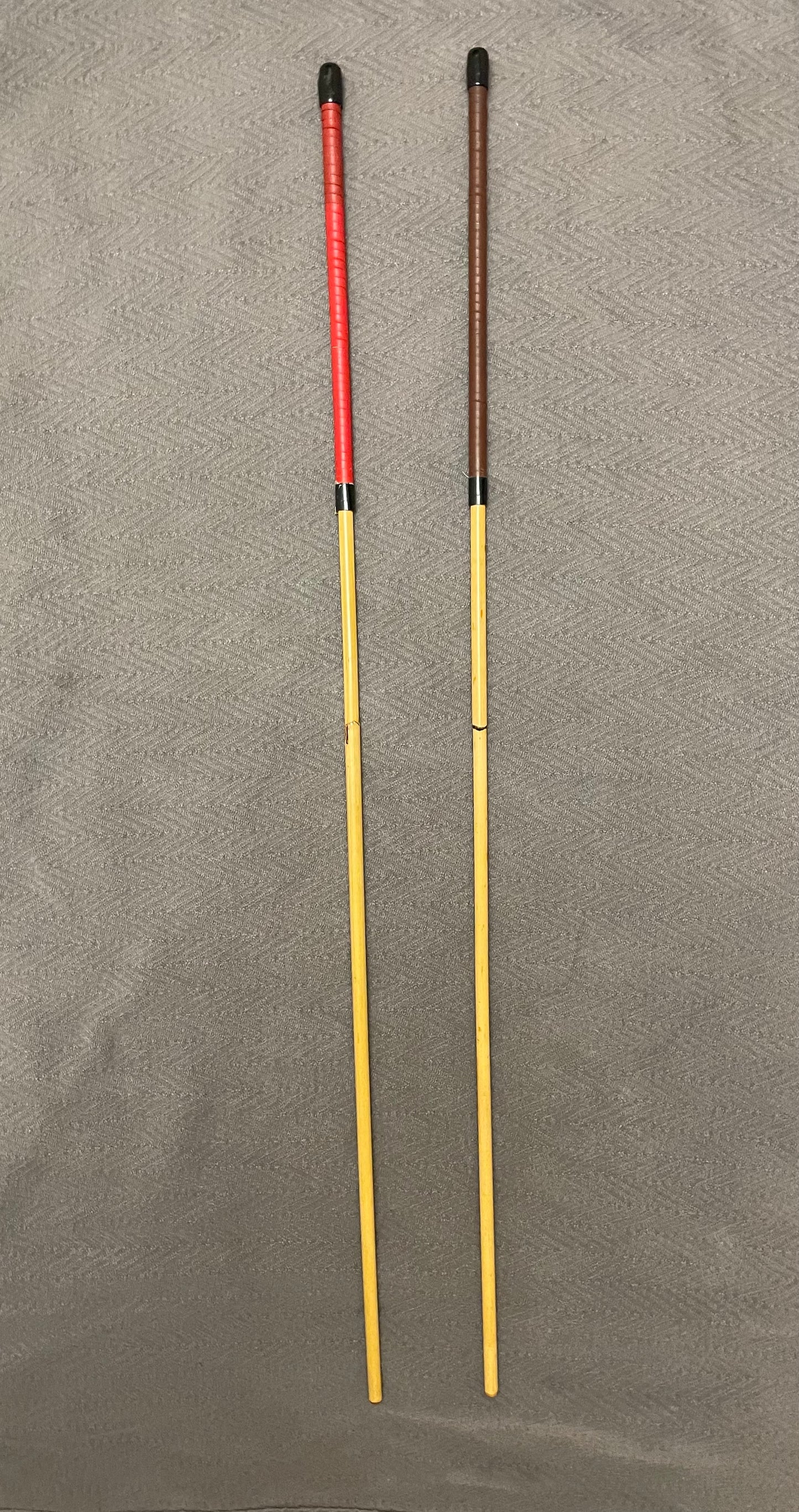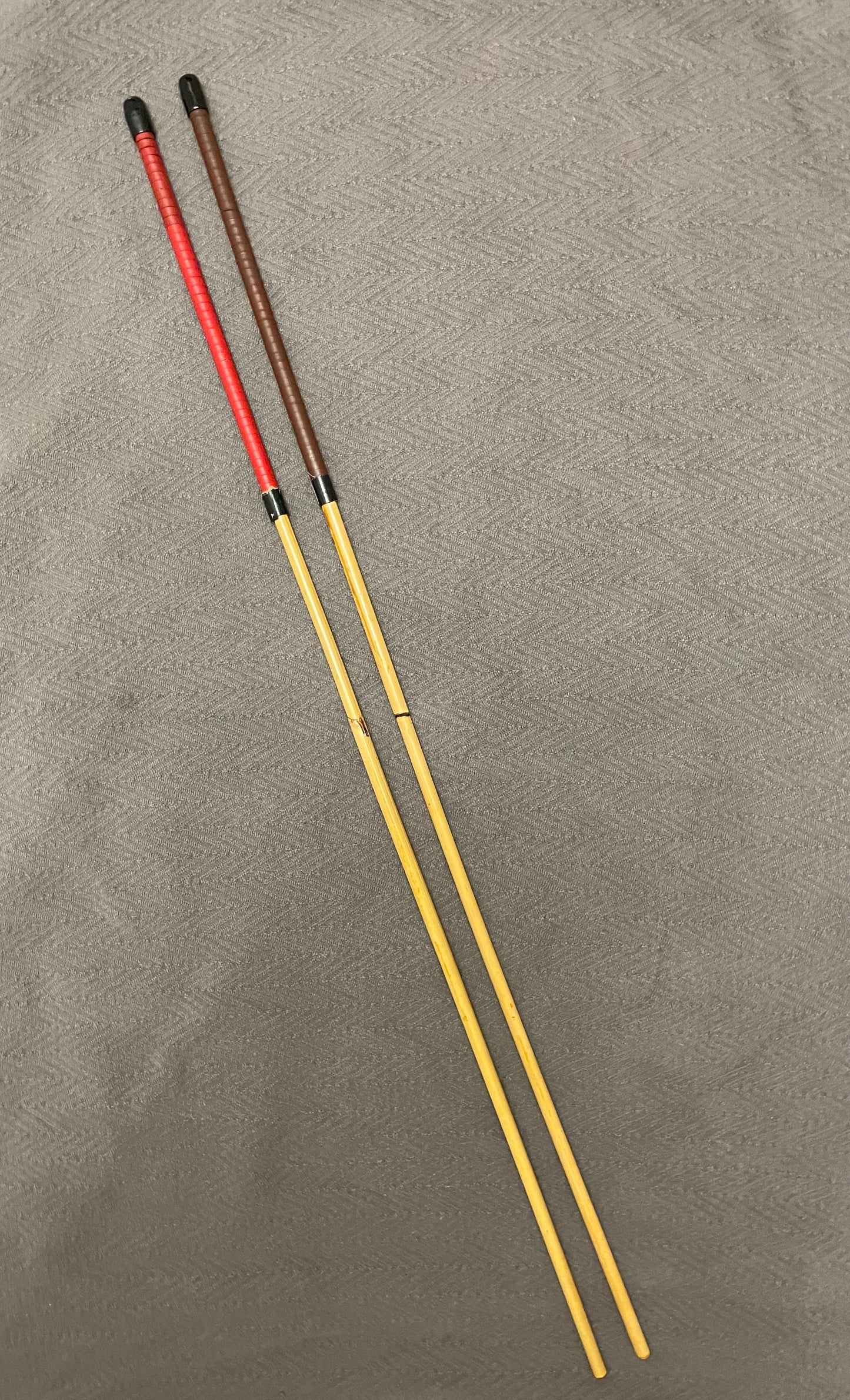 Our Individual Knotless Dragon Canes are available in 4 different grades with choice of handles in addition to our Knotless Dragon Cane Sets.
See ALL Knotless Dragon Canes