Regular price
Sale price
$42.99 USD
Unit price
per
Sale
Sold out
Share
**Canes Depicted in pics are sold as individual pieces and listing and pricing is for each individual cane.

This formidable implement is the most feared rattan school cane and the most severe of the school canes we offer. This cane is aptly christened "Eton Senior' after the eponymous school in UK where such a fearsome implement was allegedly in use by the Head of the school during the 1950s and 60s.

The Eton Senior Rattan School Cane is a severe implement that is a thick and moderately whippy cane that packs a very powerful wallop.

The Eton Senior School cane (with Paracord Handle) is approximately 34-36" (85-90 cms) long and 11.5- 12.5mm OR 12.5-13.5mm thick. (actual measurements may vary marginally from stated range)

They are crafted out of 1st quality Indonesian Kooboo rattan (with skin) which was the choice material for authentic school punishment canes. Kooboo Rattan (with Skin) is a light yet strong and very flexible plant material with remarkable durability and effectiveness and it is not an inferior material like a garden center stick or even craft grade rattan reed which is a much less denser material.

***Please note that all our products are strictly sold as novelty collector items and/or theatrical props. Any misuse or improper use of the product other than the intended and explicitly stated purpose of this product is entirely at the discretion and choice of the buyer and seller assumes no responsibility for any injury or harm that may result from improper usage other than the explicitly stated and intended purpose of the product. ***
View full details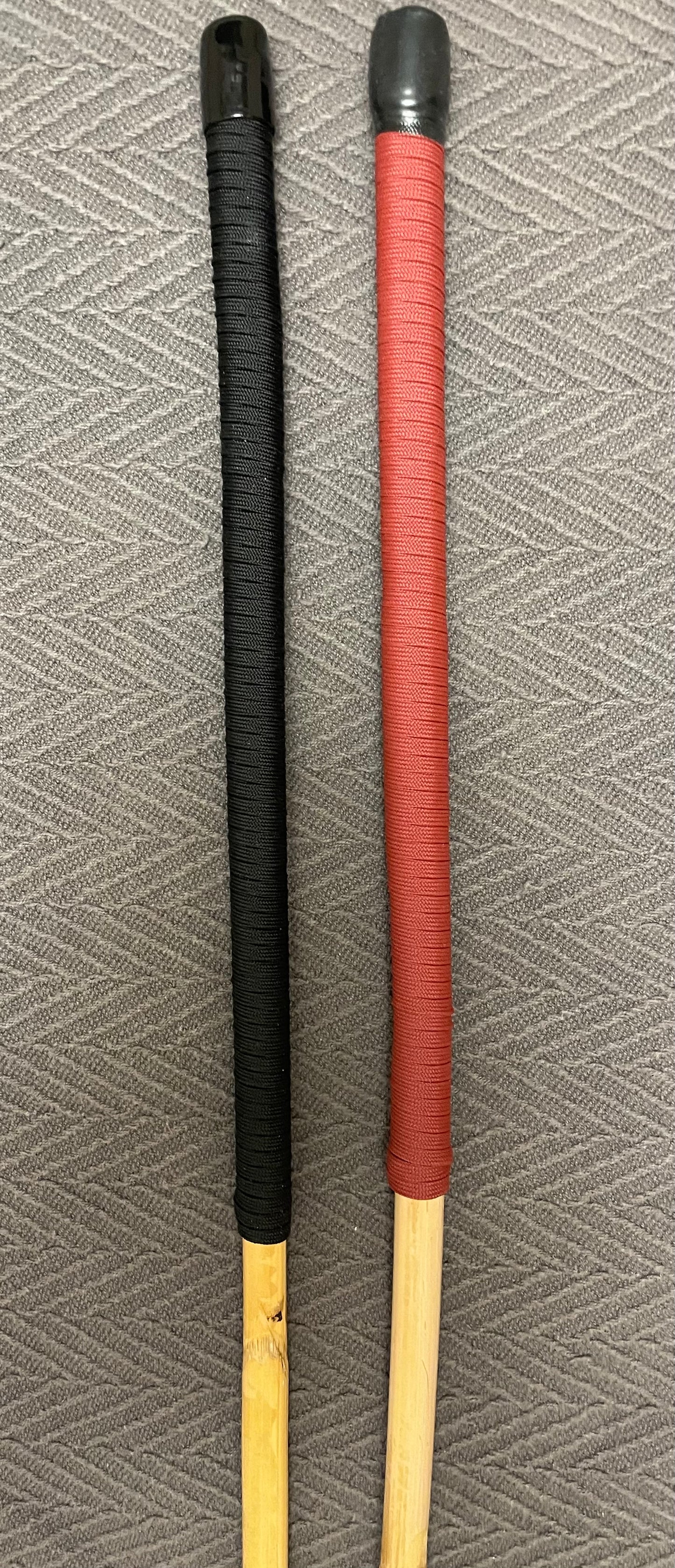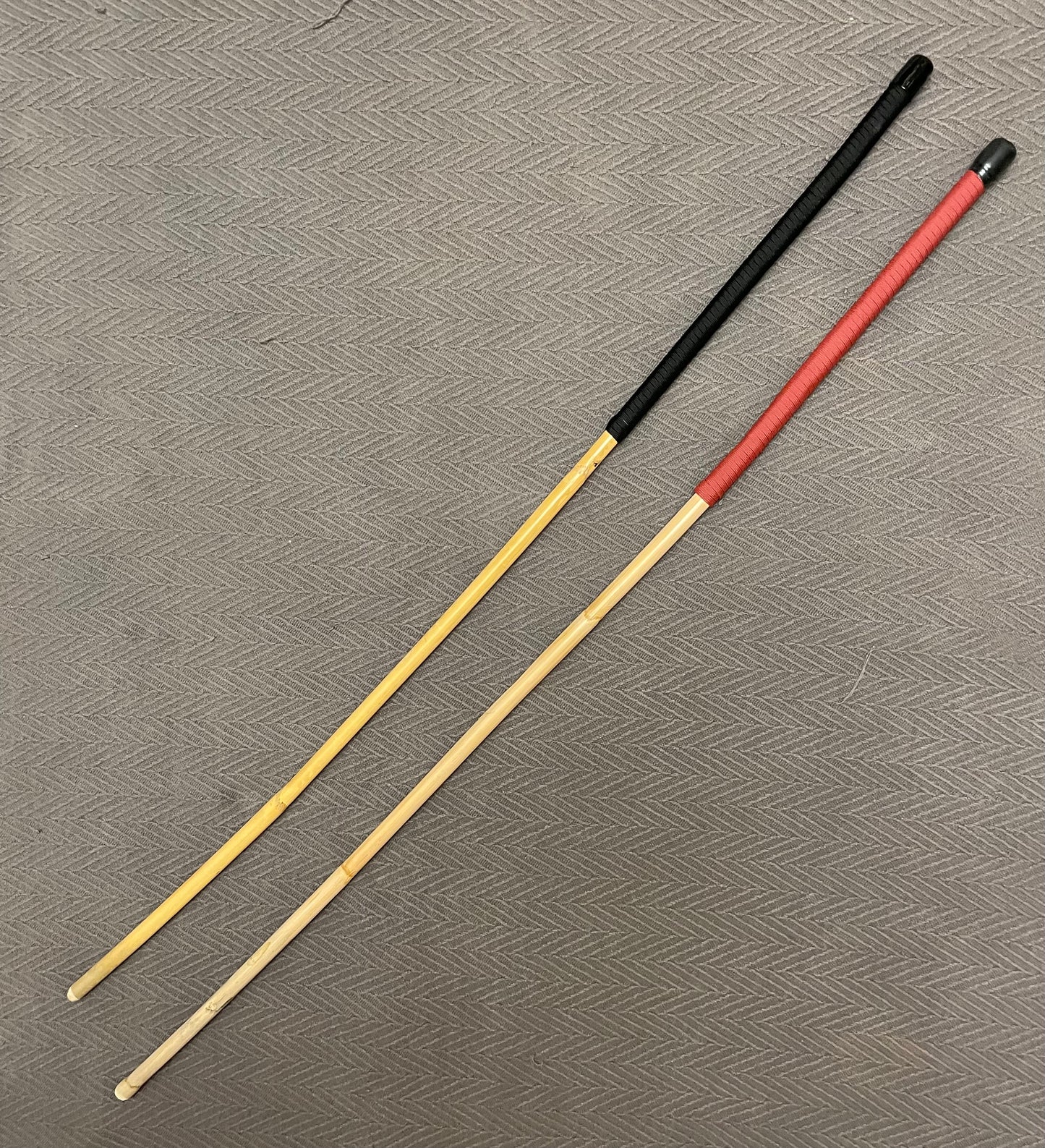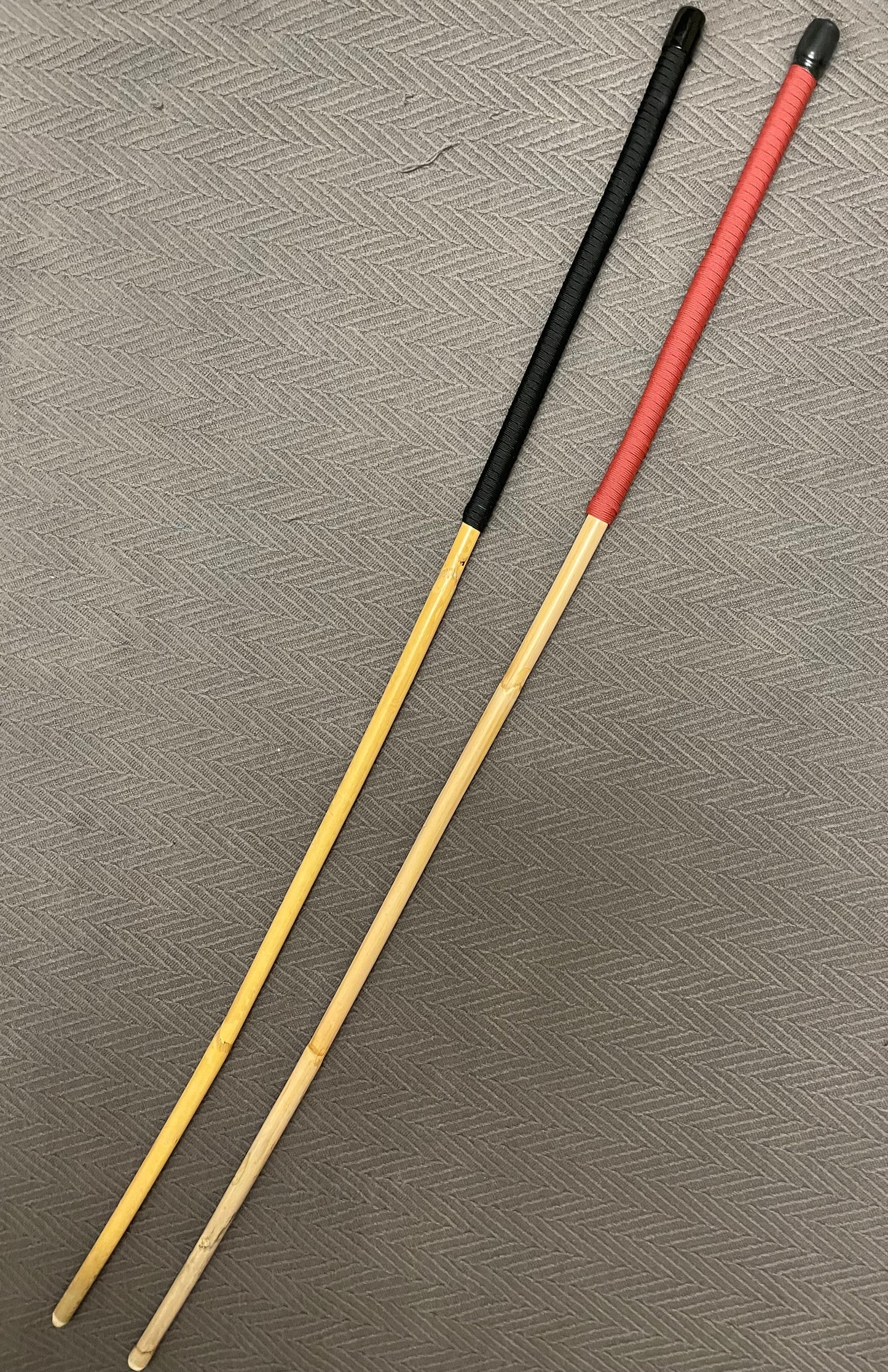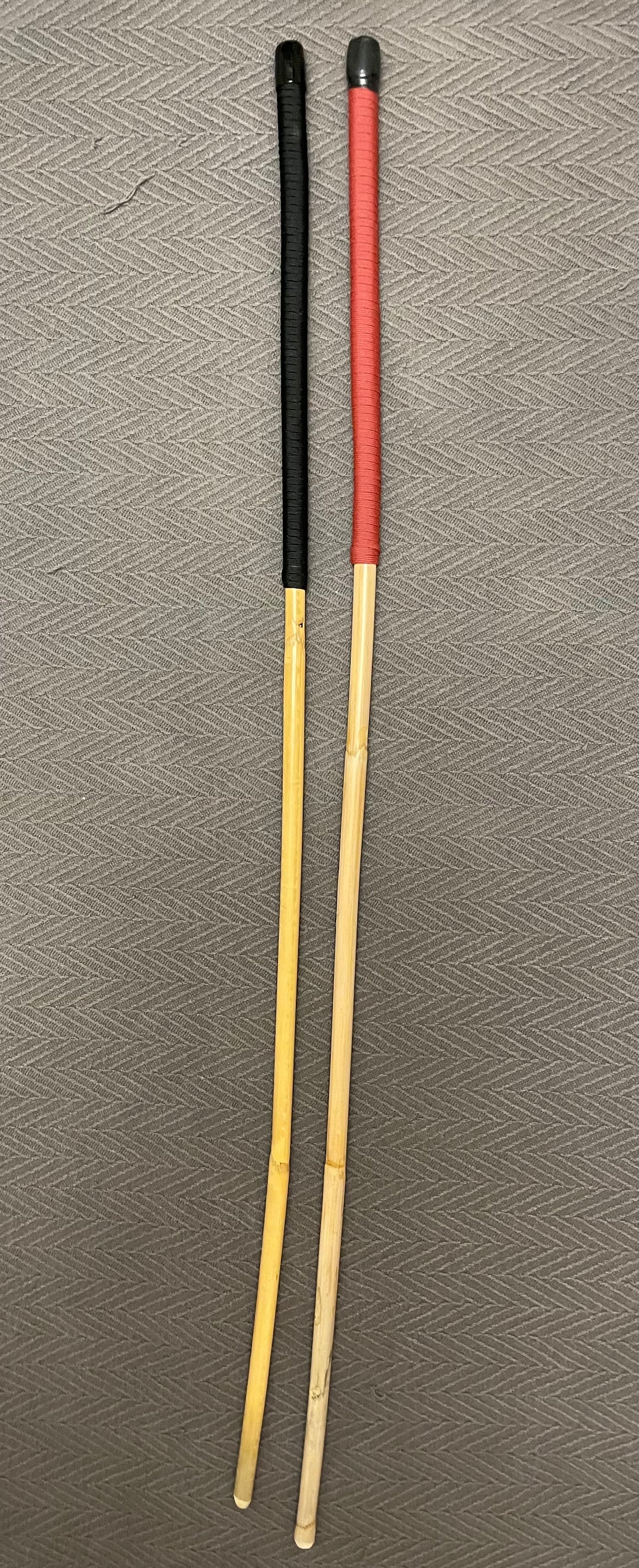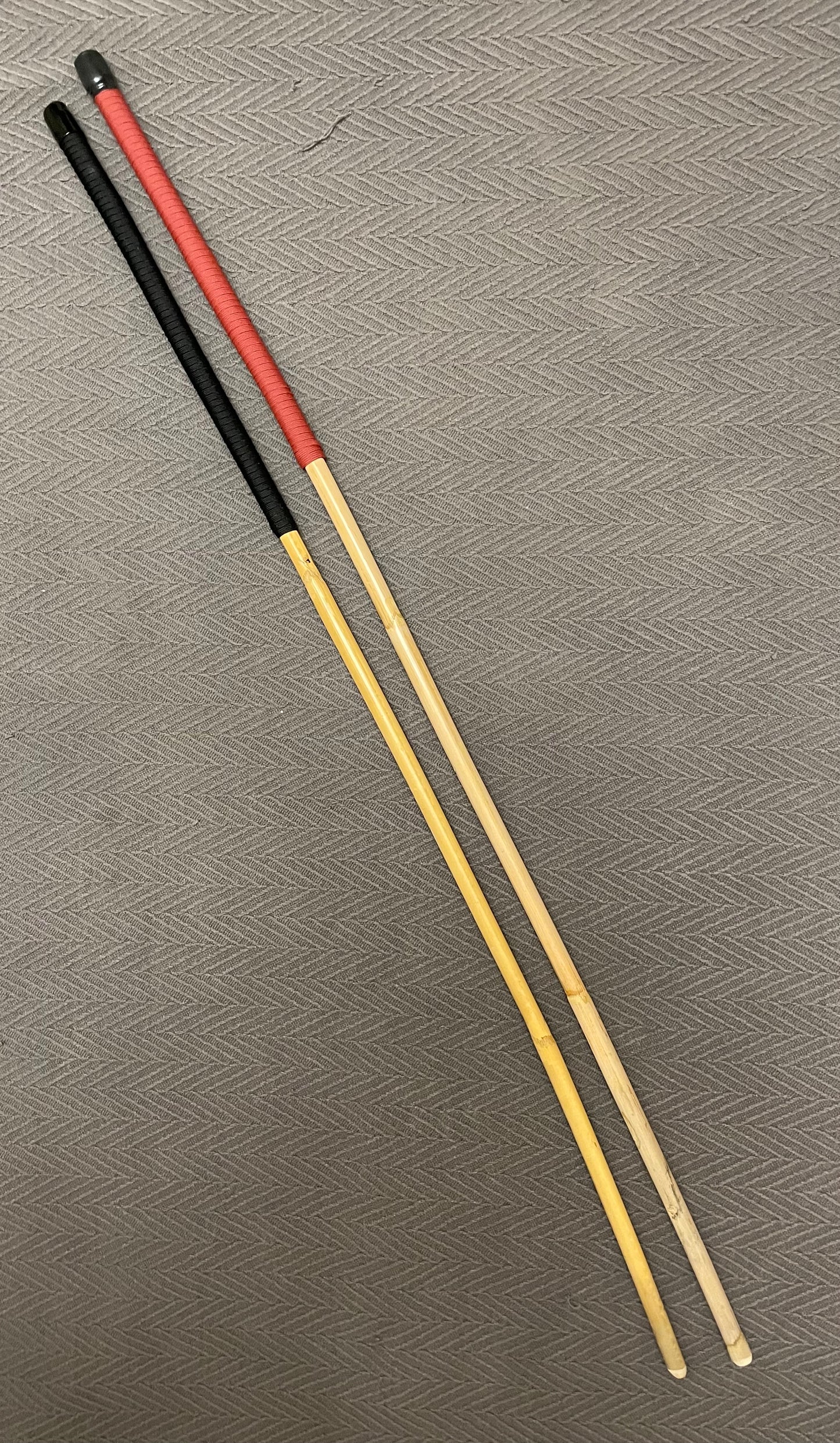 Our Individual Knotless Dragon Canes are available in 4 different grades with choice of handles in addition to our Knotless Dragon Cane Sets.
See ALL Knotless Dragon Canes