Regular price
$379.99 USD
Regular price
Sale price
$379.99 USD
Unit price
per
Sale
Sold out
Share
*Note: The canes depicted in the pictures are of a previously sold set and the cane set for sale might have variations in the skin tone or non uniformity of it. Check the specs for the canes that come in this set.
*** Please note, the dragon cane lengths used are overruns of our Smoked Dragon Canes shipment. So expect a wide change in skin tone of these canes in shades of brown. We are selling them as our Classic Dragon canes due to the non uniformity of skin tone of this batch but these were a shipment of smoked dragon canes from our supplier we did not feel had the right skin tone.
This is one of our "Sales Specials" Dragon cane sets. These are sold at a substantial discount compared to our regular priced classic dragon cane sets as well as individual classic dragon canes and we'll be offering a limited number of these specials every month.
We will be offering a limited number of these every month going forward and these specials are priced at a handsome discount and gives an opportunity for the lucky buyer(s) to grab these at a substantial discount.
This listing is for a classic dragon cane set of 9 canes.
The Specs for individual canes in the set are as follows.
1) One (1) Classic Dragon Cane 95 cms length & 12-12.5 mm thickness
2) One (1) Classic Dragon Cane 95 cms length & 11-11.5 mm thickness
3) Two (2) Classic Dragon Cane 95 cms length & 10-10.5 mm thickness
3) Two (2) Classic Dragon Canes 95 cms length & 9-10 mm thickness
5). Two (2) Classic Dragon Cane 95 cms length & 8-9 mm thickness
6) One (1) Classic Dragon Cane 95 cms length & 7-8 mm thickness
( Lengths have a tolerance of + or - 3 cms from the stated length. Thicknesses in the stated range with fractional differences)
All the 9 Canes in the set (ready to ship) come wrapped in WALNUT BROWN Whip Paracord with 12 inch handles.(see pics for handle details and colour)
All the 9 canes come in a beeswax+carnauba waxed finish
ABOUT OUR CLASSIC DRAGON CANES
Classic Dragon Canes: They are our bread & butter dragon canes. Crafted out of the finest Dragon rattan, these canes come as natural finish and wrapped in whip paracord handles. Our Dragon rattan comes to us as finished & processed rattan (unlike our kooboo canes which come as raw rattan) so the dragon canes have a smooth satin finish and almost blemishless surface in its natural state. Our Classic Dragon Canes are crafted out of the almost processed and finished Dragon rattan in its natural state.
***Please note that all our products are strictly sold as novelty collector items and/or theatrical props. Any misuse or improper use of the product other than the intended and explicitly stated purpose of this product is entirely at the discretion and choice of the buyer and seller assumes no responsibility for any injury or harm that may result from improper usage other than the explicitly stated and intended purpose of the product. ***
View full details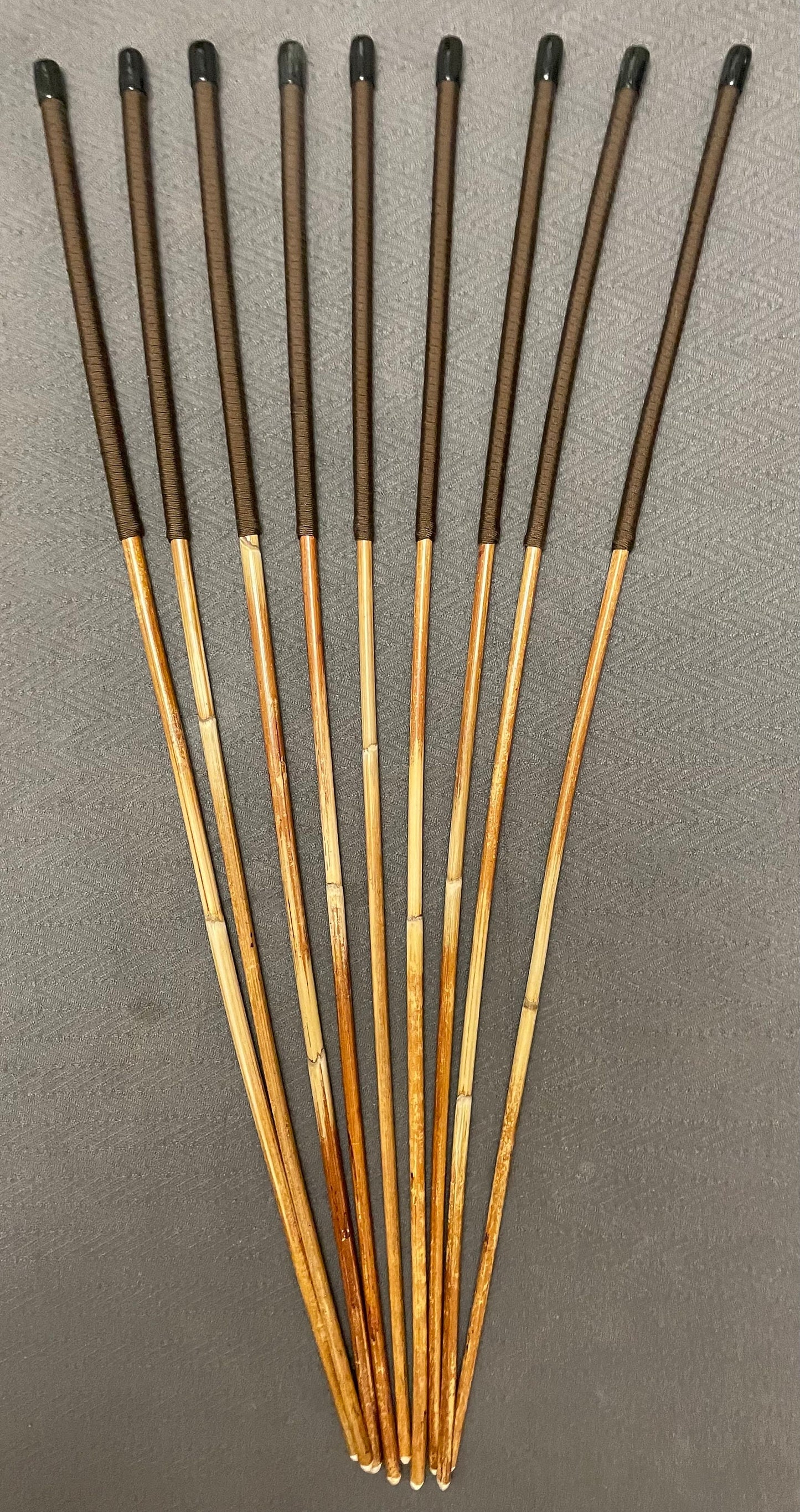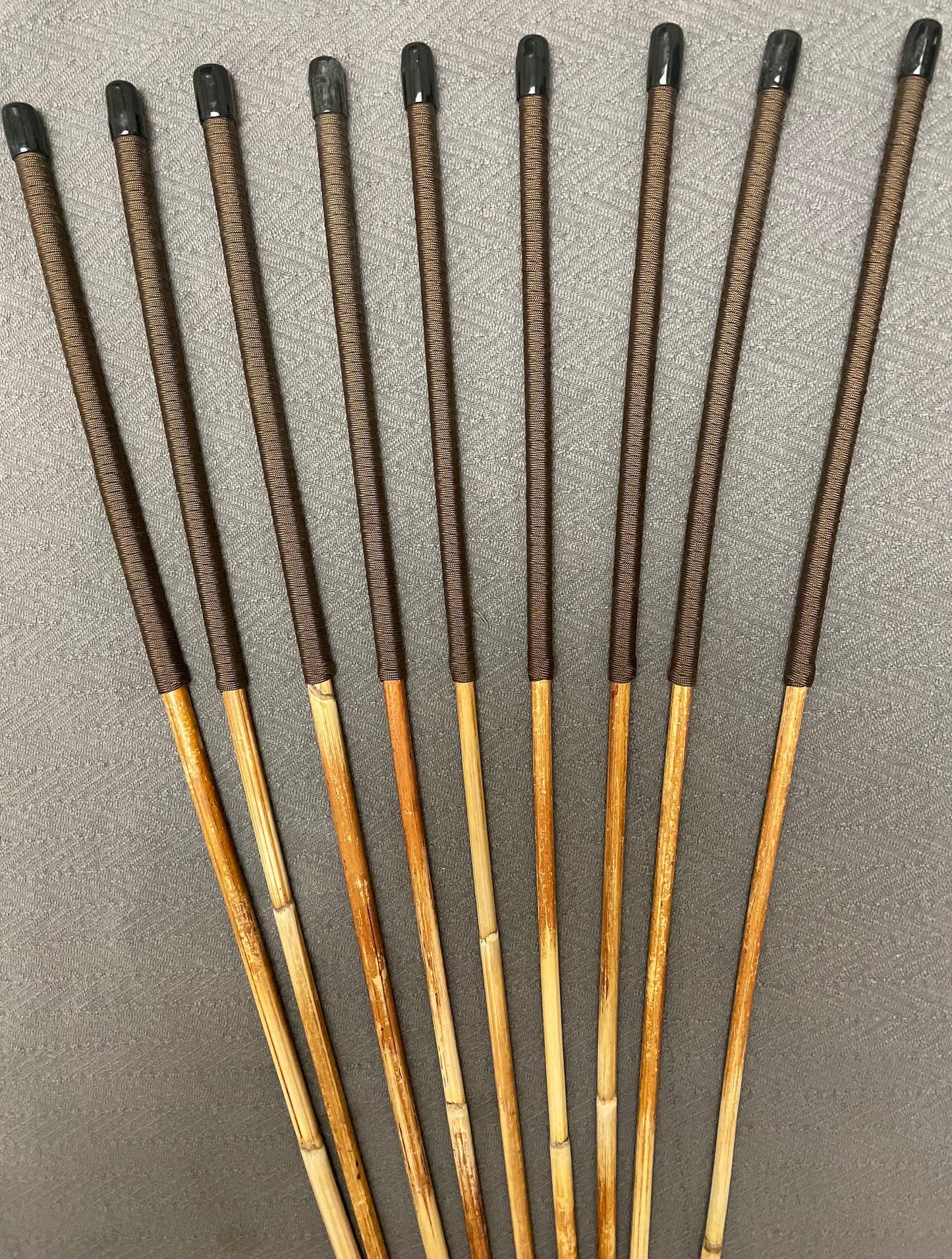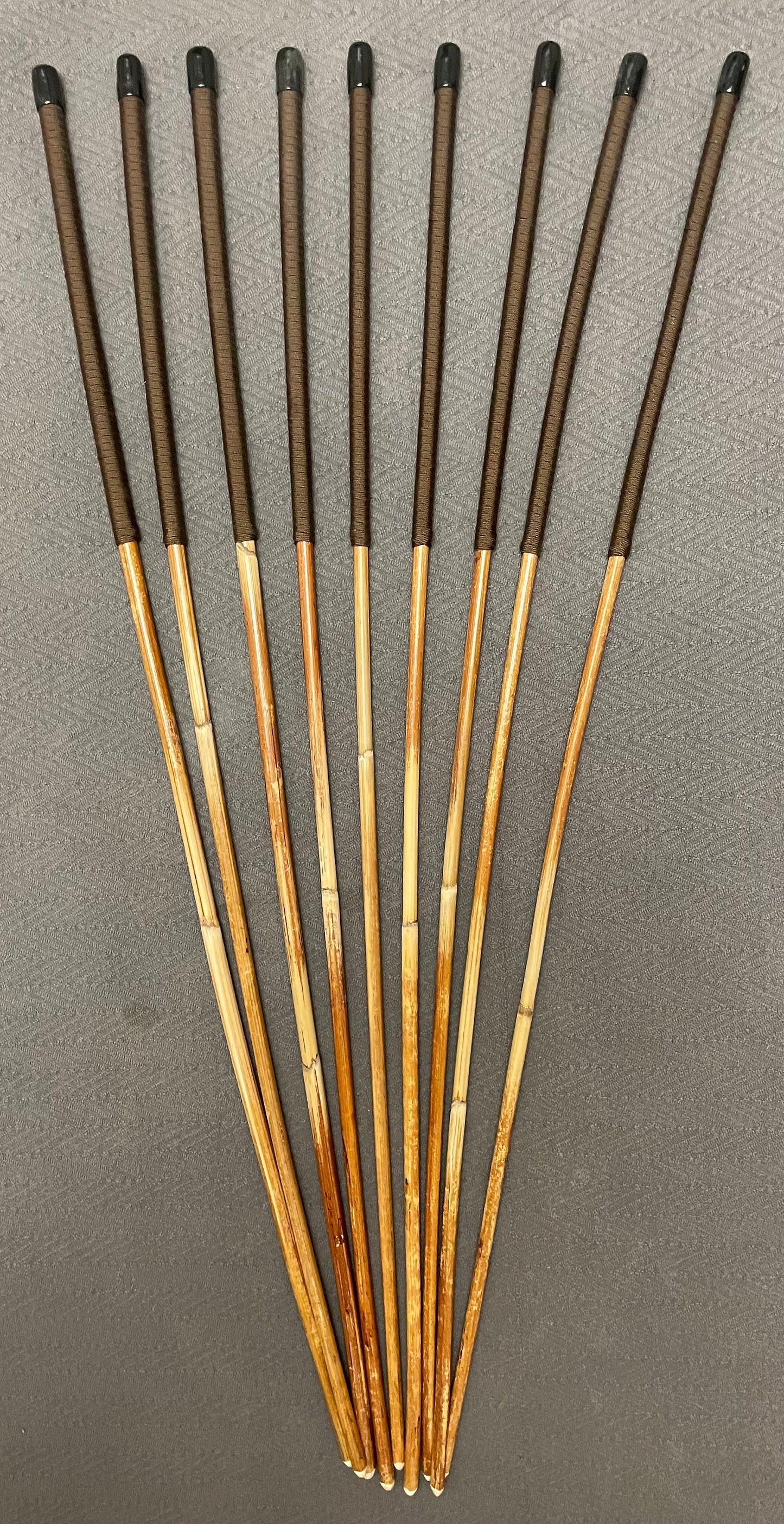 Our Individual Knotless Dragon Canes are available in 4 different grades with choice of handles in addition to our Knotless Dragon Cane Sets.
See ALL Knotless Dragon Canes