Regular price
Sale price
$55.99 USD
Unit price
per
Sale
Sold out
Share
**Canes Depicted in pics are sold as individual pieces and listing and pricing is for each individual cane.
This is a Limited Edition of our Eton Premium Cane.

So what is special about these canes? They were fully immersed, weighted and left to soak in raw linseed oil for 2 years. Yes, that is 2 years or 24 months minimum (we didn't count the extra days or weeks :-) ). When we took these prepped rattan lengths out, we were amazed at the weight and density of these lengths and were pleased to know these are going to make for some exceptional canes crafted from these lengths.

We have a limited number of these lengths and once they are gone, they are gone. We won't be attempting the 2 year oil soak again anytime soon if not ever :-)

These canes carry a small premium in pricing over our standard Eton Premium canes but if you desire a cane that has been soaked in linseed oil to death, then these maybe your holy grail canes :-)

The Eton Limited Edition Premium Kooboo Cane is 87-93 cms long & 11.5-13mm thick.
(might have marginal tolerances from the stated range of length and thickness)

These canes have been full air dried, stained and twice coated in a low VOC polyurethane gel so you don't have to worry about handling a sticky or smelly oily cane :-)

Comes with 11-12" paracord handles in choice of BLACK(w/Red Accents) or IMPERIAL RED

We have a limited number of these canes and very unlikely to repeat this insane experiment again so get your canes while they last.
***Please note that all our products are strictly sold as novelty collector items and/or theatrical props. Any misuse or improper use of the product other than the intended and explicitly stated purpose of this product is entirely at the discretion and choice of the buyer and seller assumes no responsibility for any injury or harm that may result from improper usage other than the explicitly stated and intended purpose of the product. ***

View full details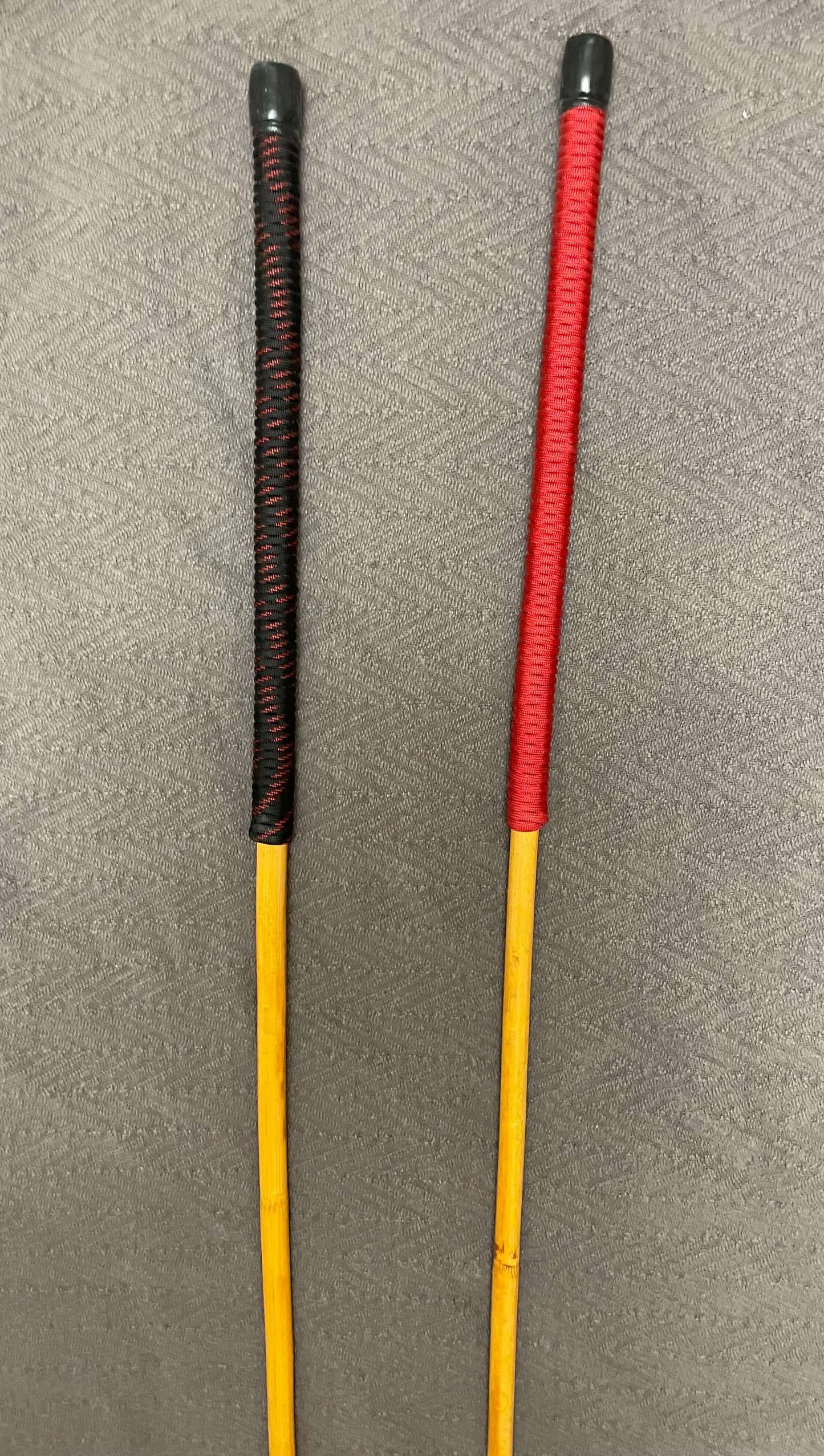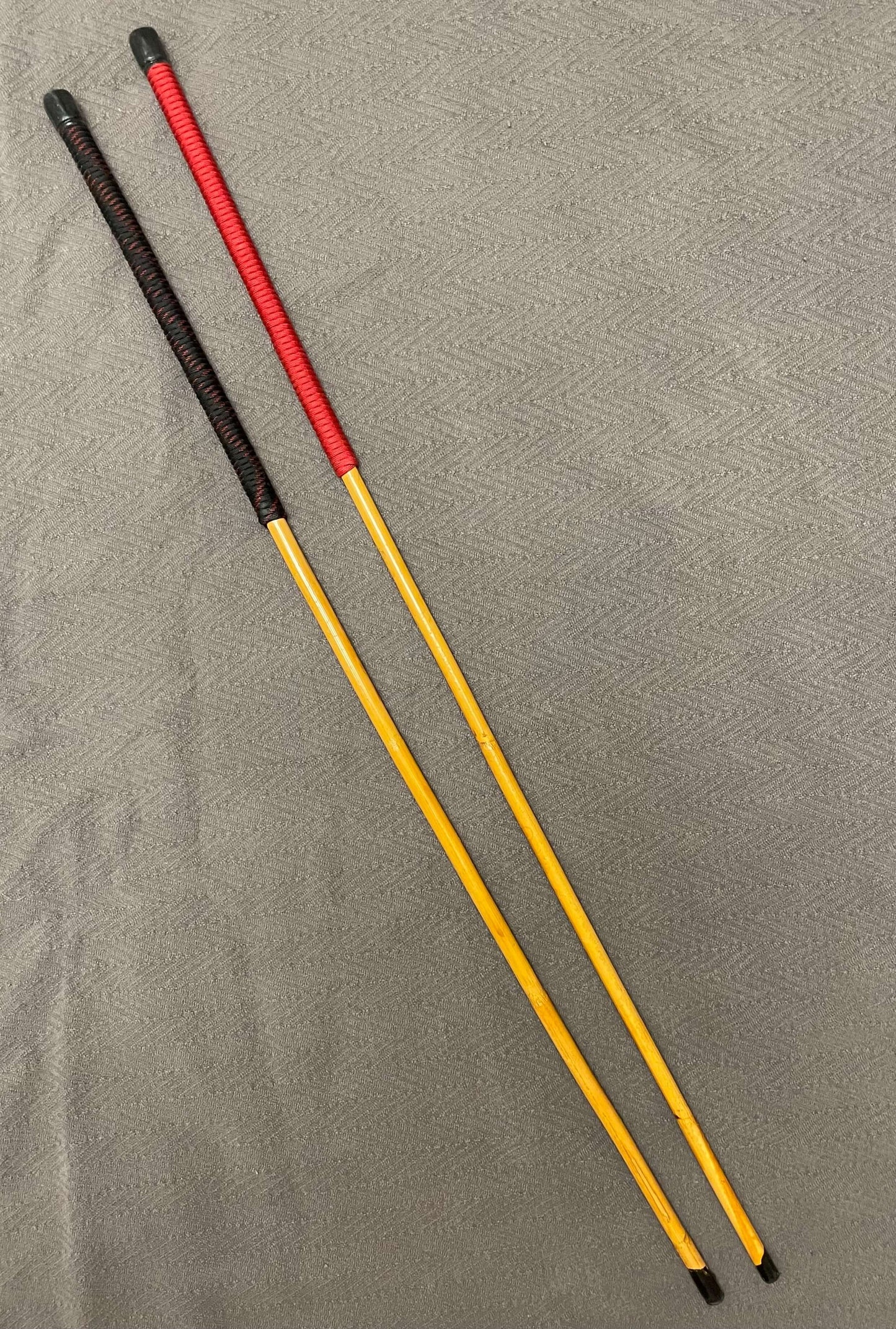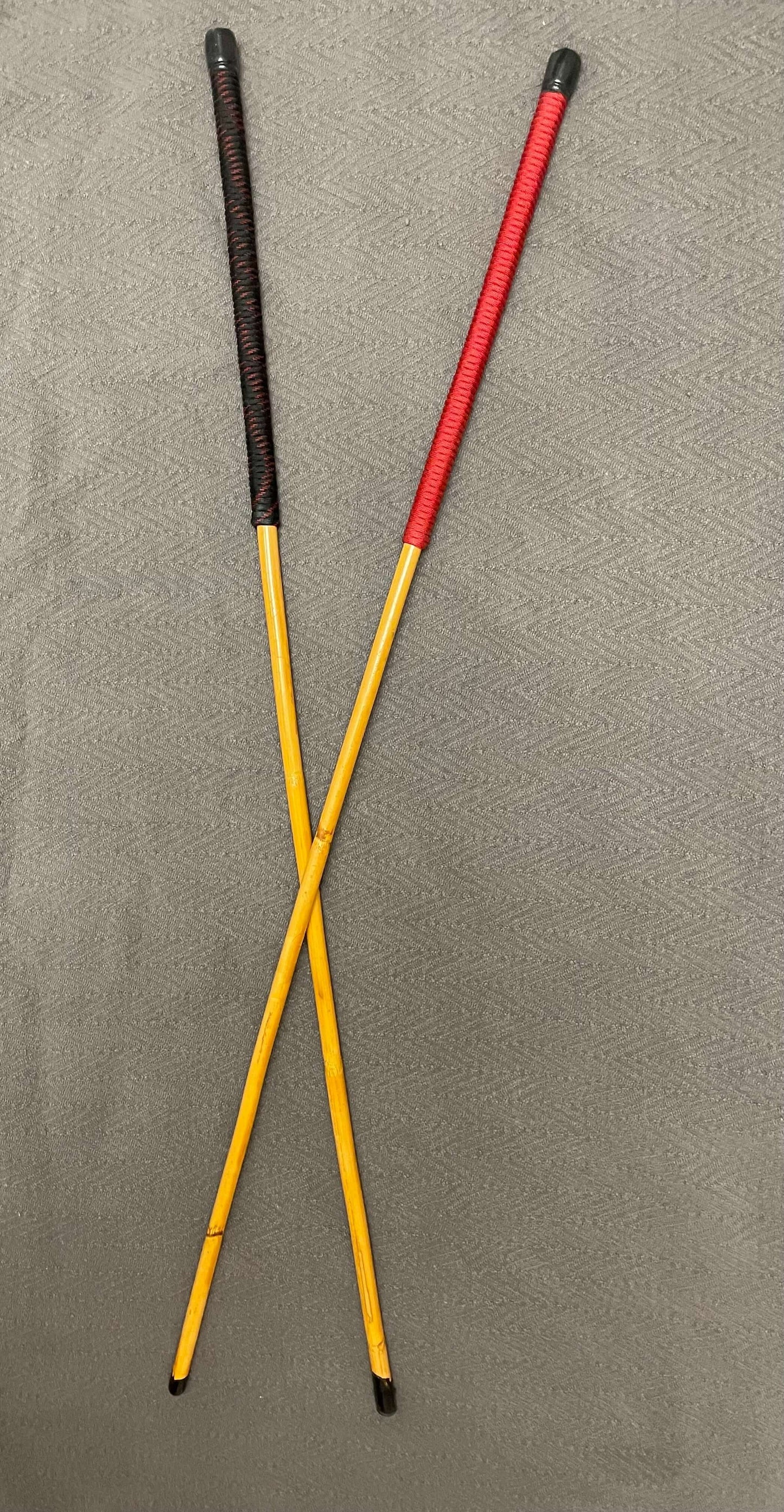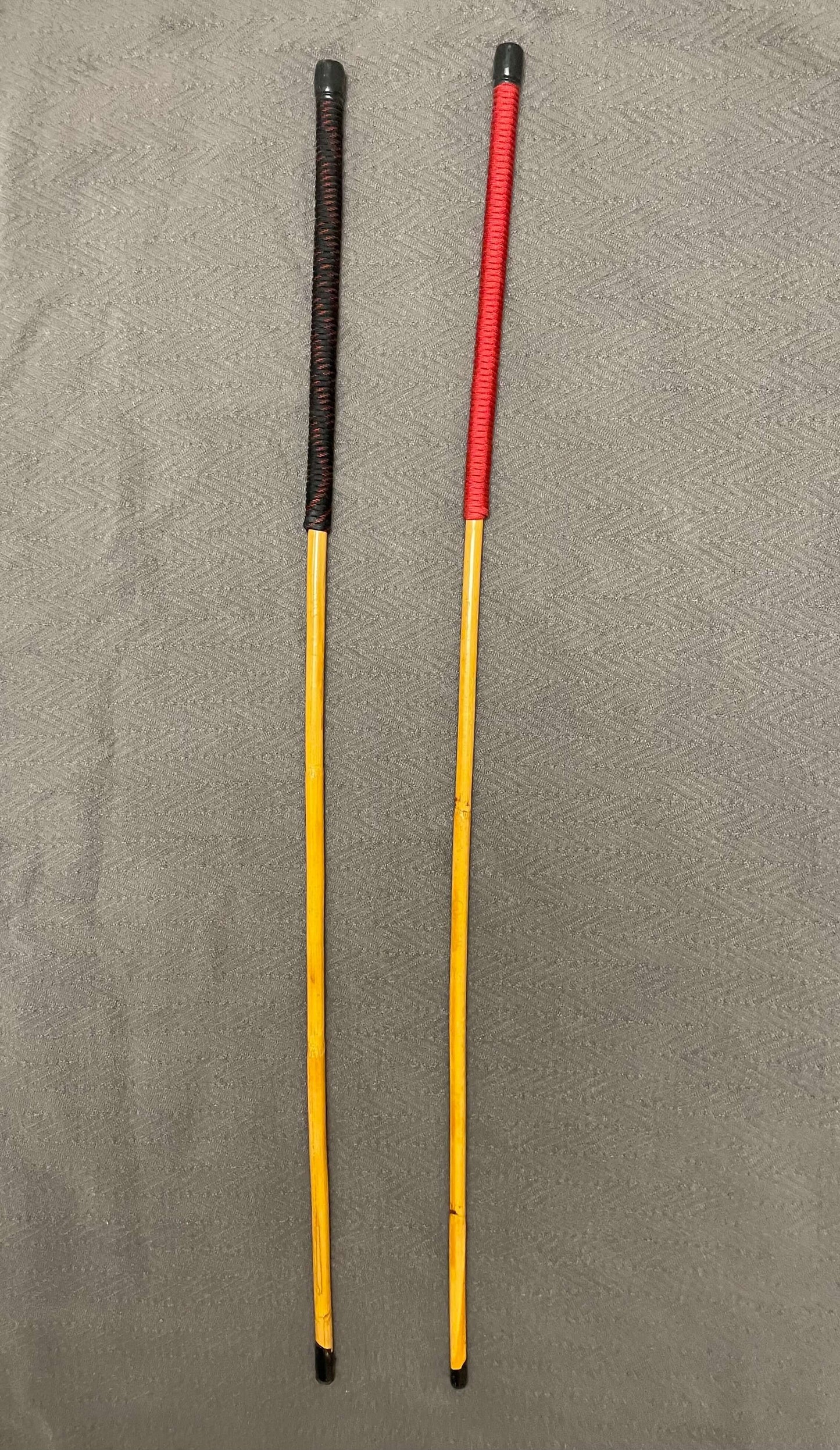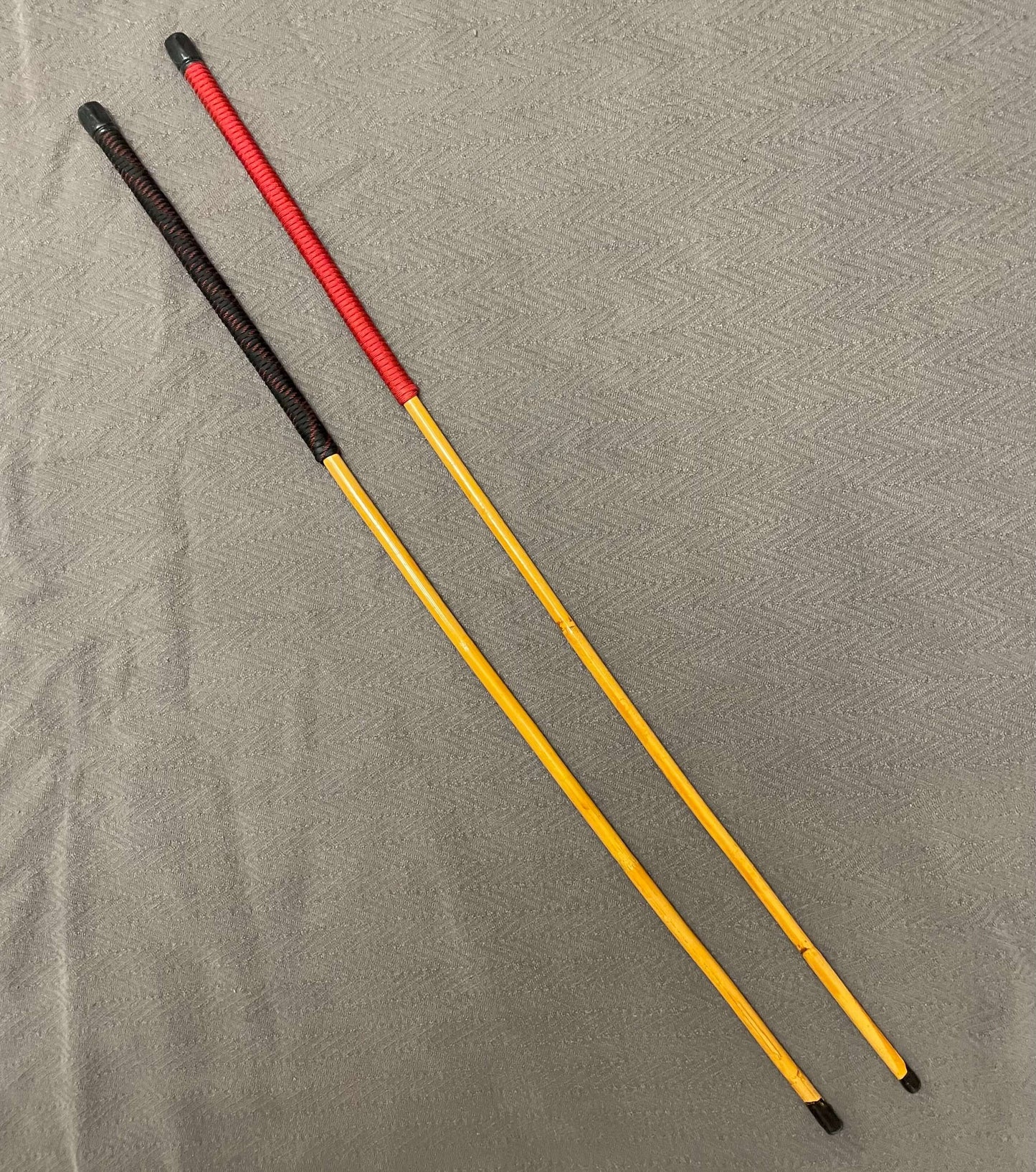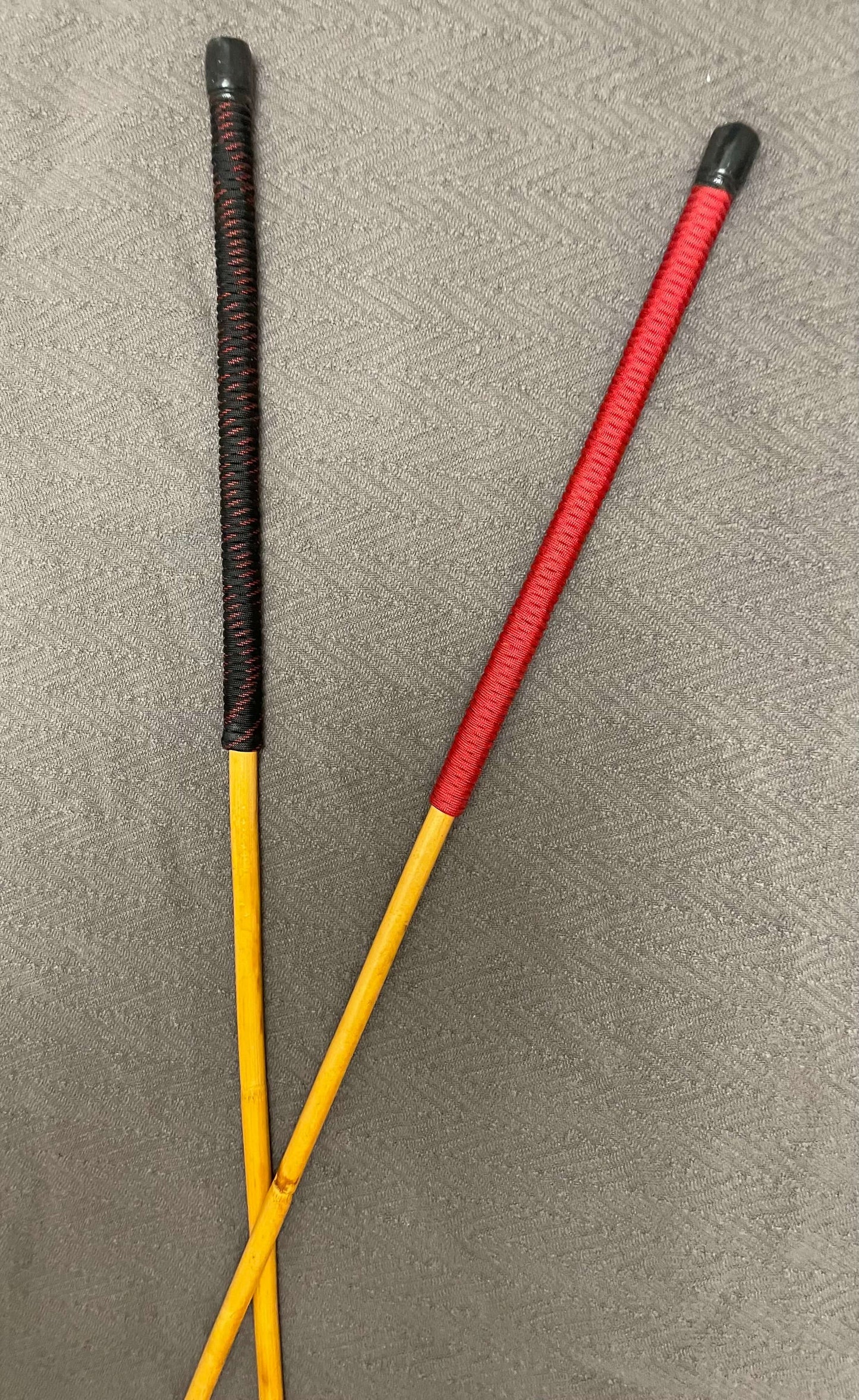 Our Individual Knotless Dragon Canes are available in 4 different grades with choice of handles in addition to our Knotless Dragon Cane Sets.
See ALL Knotless Dragon Canes